Iowa Northern Railway Company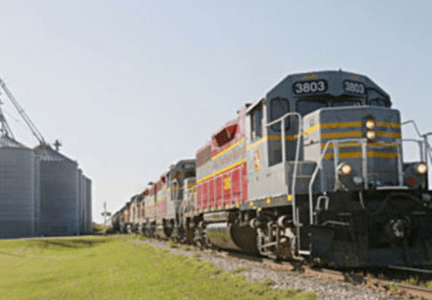 PROJECT DESCRIPTION
$25.5MM Railroad Rehabilitation and Improvement Financing
BACKGROUND
Iowa Northern (IANR) sought to position itself for growth within the Corn Belt and IANR management retained SRF to transform its capital access for pursuing these opportunities in the burgeoning ethanol industry.
IANR was profitable, but standard financial evaluations did not lead to funding at the levels required by the new opportunities. Banks are not always conversant in a particular industry, and may not grasp how the financial statements represent the company's stability, collateral value, and growing place in the regional economy. This often happens with railroads, leaving even successful executives challenged to develop a comprehensive funding strategy.
SRF APPROACH
SRF stepped into the role of consulting CFO to oversee the transition from long-term bootstrap funding to full capitalization for rapid growth.SRF structured an innovative Federal Railroad Administration Railroad Rehabilitation and Improvement Financing (RRIF) loan, along with private sector credit facilities to expand overall capital access for years to come. Additionally, SRF identified new savings and revenues that exceeded all engagement fees.
RESULTS
Closed $25.5 million RRIF loan, the largest Class III RRIF loan in the history of the program
Secured additional $1.5 million financing from client's current bank
Arranged $2.75 million in new equipment financing
Positioned enterprise for $17.0 million in investment capital
Negotiated $700,000 in savings from previous lenders, debtors, and vendors
Saved $197,000 through innovative agreement with track contractor.
Facilitated $45.0 million in new capital for growing Class III rail operation.