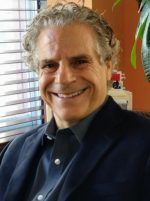 Michael Sussman
Chairman and CEO
Read More
Michael Sussman is Founder and Chairman/CEO of Strategic Rail Finance. Over 25 years he has overseen the financing of rail-related projects in 45 states and forged the firm's core competence in capitalizing rail infrastructure through private- and public-sector funding.
In 2007, Michael founded OnTrackAmerica, a 501c3 transportation policy development organization, dedicated to improving the continent's freight transportation system through public- and private-sector collaboration and cooperation.

Michael's innovative thinking has earned him the ongoing respect and ear of Congressional and Executive Branch leaders and staff. His thoughtful, non-partisan message resonates with both Republican and Democratic audiences.
Michael's thought-leadership and relationship-building has resulted in many contributions to the history of freight transportation, including:
 
Conducted a rail transportation conference in the U.S. Capitol Building for 55 congressional staff on December 8, 1998, praised by many as the finest briefing they had ever attended in Washington.
Successfully influenced the inclusion of freight rail projects in H.R.115 – the National Infrastructure Development Act
Collaborated with public- and private-sector entities to create the Washington State Produce Railcar Pool Act as passed by the 2003 state legislature.
Worked with the Federal Railroad Administration to initiate changes to the Railroad Rehabilitation & Improvement Financing Act, eliminating audited financial statement requirements for Class II & III railroads
Convened a five-hour summit of industry and government leaders in the U.S. Capitol Building on December 11, 2008 to develop new collaborative approaches to freight transportation efficiency.
Sussman has authored articles and/or been covered by Traffic World, Railway Age, The Shortline, Progressive Railroading, Rail Business, Association of Transportation Law, Logistics & Policy, Rail Intelligence, and Transportation Quarterly.
In 2020, he oversaw the development of a new model for state rail planning for the Nevada Department of Transportation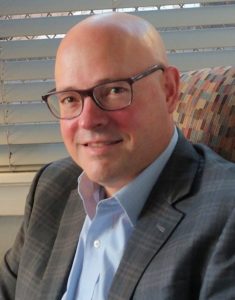 John Elliot
Executive Advisor
Read More
John Elliott is a seasoned development executive with broad experience across private and public sectors.  addition to his role as principal and Senior VP of SRF, John also serves as CEO of North Pier Energy; a company developing small-scale LNG plants that convert shale gas to fuel for high-horsepower engines and isolated industrial applications. 
Before he held that position, from 2008 to 2014, John was the President and CEO of DevelopErie, where he headed Erie County's lead economic development agencies, including four private non-profits and three public authorities. During his time there, he closed 109 financings totaling over $101 million; raised $6 million in new capital; obtained US Treasury CDFI certification for the Enterprise Development Fund; among numerous other achievements. 
John has held previous roles at the City of Erie Redevelopment Authority as Executive Director; Urban Engineers, Inc. as Senior Project Manager; and Fishbeck, Thompson, Carr and Huber, Inc., as Civil Engineer/Project Manager. 
He received his Bachelor of Science degree from Calvin College and his Master of Science in Civil Engineering from Michigan State University. John has been licensed as a professional engineer in both Pennsylvania and Michigan.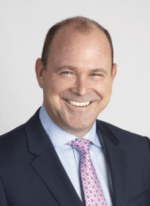 David Steffens
Executive Advisor
Read More
David leads the freight market intelligence practice at the Strategic Rail Group.  In this role, he advises major ports, public agencies, and leading beneficial cargo owners (BCO's) on strategic new services, transportation, and logistics infrastructure projects.  His team employs multi-faceted, data-driven commercial studies to deliver investment-grade reporting that supports new client initiatives.
 David's client advisory role is grounded in over 20+ years of direct operating experience in all areas of transportation and supply chain logistics. He founded, operated, and sold three successful transportation and logistics businesses in the past 15 years.
 Most recently his Keystone Transportation Solutions (KTS) company was created to redesign logistics for the US logging and lumber export industry. Under David's leadership, KTS developed an operating model which consolidated disparate wood products exporters and built several new logistics trade lanes, including new on-port operation which significantly reduced logistics costs and improved export volumes.  David also founded and served as President and COO of Certicell, a leading provider of supply chain services and 3rd party after-market asset management to the wireless device industry. David also founded Environmental Reclamation Services, Inc, which introduced a successful and innovative approach to reverse logistics to the after-market product and repair industry, a protocol which is now replicated across this sector.
 In each of these leadership roles, David led high velocity start-up enterprises which realized significant revenue growth due largely to innovative service offerings. Each venture delivered sustainable bottom-line benefits for his customers and all three resulted in highly successful business exits to private equity and strategic buyers.
David received his Bachelor of Business Administration, Accounting in 1989 from Rider University.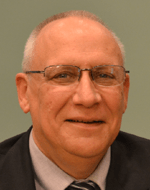 Carl P.Belke
Executive Advisor
Read More
Mr. Belke has 45 years of experience in the railroad industry in the areas of executive management, operations, engineering, finance, marketing, strategic planning, government advocacy and public relations.   He possesses a thorough understanding of the railroad industry from both a domestic and international standpoint through involvement in northeast U.S. ports and intermodal development.
His career began in 1973 with the Delaware & Hudson Railway Company where he occupied various engineering, operating and executive positions for an 18-year period as the company transitioned through Guilford Transportation and into Canadian Pacific.  He has also held engineering and operating positions with the Chicago, Rock Island & Pacific Railroad and domestic and international executive, strategic planning and fleet management positions within the Genesee & Wyoming system of railroads.
He is currently President, Chief Operating Officer of the Western New York & Pennsylvania Railroad and EVP & COO of the Livonia, Avon & Lakeville and B&H Corp Railroads.   He additionally serves as Chief Engineer for these three railroads and Chief Bridge Engineer for the Arkansas & Missouri Railroad. Mr. Belke is a former chairman of AREMA Committee 18 – Light Density and Short Line Railroads.  He also is serving a second 3-year term as a Board member of the ASLRRA and his second term as an Executive Board member and Eastern Region Vice President. Belke is Chairman of the ASLRRA Engineering Committee, past chairman of the ASLRRA Technology Committee and is a member of its Mechanical Committee.  He is a member of the Keystone State Railroad Association of Pennsylvania and a member of the Board of Directors of the Philadelphia Belt Line Railroad.
Carl resides with his wife of 46 years, Lysanne, in Milford, NJ.  His seven children live in six different states and Africa. Carl has a BS-CE from Lafayette College in Easton, PA.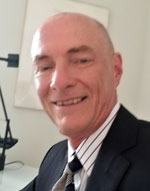 Frank Onimus
Executive Advisor
Read More
Frank Onimus is a consultant for Strategic Rail Finance. He has over 37 years of experience in freight transportation and logistics.
He is the founder of Horizon Management and has provided consultation and advising services to transportation companies in the US, Canada, Mexico and Europe since 2004. His expertise includes network and modal optimization analysis, new product and service strategy development, vendor contract negotiations and new terminal development. He has provided consultation to some of the nation's largest freight companies and their customers. Prior to his work as a consultant, Mr. Onimus worked for CSX Transportation as Vice President of Market Strategy where he was a member of the commercial leadership team for this $8 billion railroad. Over 4 years they grew revenue by $1 billion through new product development, volume growth, and yield management. He led the CSX strategy on high-density industrial park development and helped to implement these projects in Central Florida, Ohio, and Eastern Pennsylvania.
In his earlier years with CSX Transportation, Mr. Onimus led the operating team that developed and implemented a fully automated system that optimized the distribution of the company's railcar fleet of over 100,000 cars. Additionally, he led negotiation of the division of Conrail's 40,000 unit railcar fleet and the full re-marking of more than 20,000 CSX allocated railcar fleet prior to Day One operations. Before working at CSX Transportation, Mr. Onimus worked for CSX Intermodal as Director of Business Planning and as a member of the unit's leadership team. He helped rationalize the terminal network leading to a significant profit improvement and platform for service quality and growth.
He also worked for Consolidated Rail Corporation in the Automotive and Intermodal Business Units. Here Mr. Onimus designed and implemented a terminal and train network for the first intermodal double-stack service in the United States.
Mr. Onimus earned his Bachelor of Arts, Magna cum Laude in 1984 from Temple University in Philadelphia, Pennsylvania and earned his Master of Business Administration, Magna cum Laude in 1988, also from Temple University.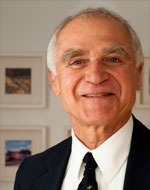 Thomas F. Erickson
Executive Advisor
Read More
Tom Erickson is a Rail Operations consultant for Strategic Rail Finance. Tom has 35 years experience working in nearly every aspect of the rail industry: sales and business development, project consultation, due diligence studies, and market research.
In 20 years of work with CSX and Conrail, Tom held diverse management positions. At Conrail, he managed market analysis and pricing for automotive and intermodal accounts, headed intermodal bulk marketing for Philadelphia operations, and personally led Conrail's network of rail-truck transloading terminals. In this last position, he was responsible for the modernization and standardization of transloading assets and procedures, and oversaw a doubling of both tonnage and profits from the division.
As head of his own rail consulting firm, Rail Cents Enterprises, Tom focuses on advising Class II and III railroads and shippers in operations, market research, industrial development, network design, and commercial and right-of-way agreements. Tom has drafted feasibility studies for Amtrak, Canadian Pacific, and local government bodies, and has advised on rail privatization projects in Europe, Central America, and Africa.
Tom has been published in both Transportation Journal and the Journal of Transportation Law, Logistics and Policy, and also holds a patent on a railroad operating system.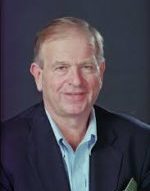 Henry Juan
Executive Advisor
Read More
Henry Juan is an investment banker and attorney serving as Executive Advisor to Strategic Rail Finance.  Mr. Juan has over 30 years of experience in maritime, transportation and logistics, business financing, debt restructuring, mergers & acquisitions, capital markets, strategic partnerships, corporate law and contract negotiations. Prior to his role at SRC, Mr. Juan served as an inaugural Board member for the Connecticut Port Authority, an external maritime advisor for McKinsey & Company as well as Managing Director for several investment banking firms including Seabury Maritime, Young America Capital, and Cypress Associates specializing in infrastructure and transportation investment banking. Additionally, he co-founded the Maritime, Logistics and Infrastructure Practice at Skyworks Capital where he initiated capital markets and investment banking coverage. At Skyworks, Mr. Juan implemented innovative origination strategies and coordinated distribution of all financial products to private equity, hedge fund, and mezzanine investors.
 Mr. Juan holds a L.L.M. Master of Law from Magdalene College, Cambridge University, and a Bachelor of Arts degree in Art History and Classics from Williams College where he graduated Cum Laude and Phi Beta Kappa.
Additionally, Mr. Juan is a FINRA Registered Representative with Series 7, 24,63 and 79 licenses and was admitted to the New York State Bar in 1981 and as a Barrister-At-Law in the UK in 1979.
Cliff Bassman
Vice President, Operations
Read More
In addition to forging revenue and partnering opportunities for Strategic Rail Finance, Cliff oversees the delivery of digital and conventional marketing services and solutions to SRF clients.
Services range from strategy development, marketing action plans, web design, digital marketing and special events. Before joining SRF, Cliff created a health care marketing agency that was twice named to the INC 500 list of fastest-growing privately-held companies.
Cliff manages the ongoing refinement of the SRF database of relationships, the largest and most developed network of rail-industry contacts ever assembled.
Shortlines, port and rail contractors hire Cliff and team to augment existing resources and initiatives in their search for new growth and business opportunities.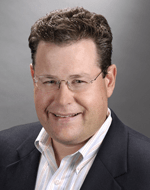 Jonathan Gilbert
Executive Advisor
Read More
An expert in supply chain management, logistics, and planning, Jonathan Gilbert comes to Strategic Rail Finance with over 25 years of experience in improving service, reducing costs, increasing efficiency, and integrating new technologies in diverse industries.
Specializing in strategic sourcing, network optimization, and operations improvement, Jonathan is a founder of the Gilbert Sachs Group and has advised major national and international retailers, distributors, manufacturers, and service companies on transportation, logistics and infrastructure development.
Recent clients include Modesto & Empire Traction, Con-Way Truckload, Clean Earth, Commercial Metals Company, United Technologies, Celanese Corporation, Tenneco and Marathon Oil. Prior to his work as a consultant, Mr. Gilbert served as Vice President of Logistics and Planning for NuCO2 of Stuart, Florida, a $135 million company supplying carbonation and Co2 to the food and beverage industry. Mr. Gilbert managed all forecasting, planning, and scheduling of product delivery and field services.
Before his work with NuCO2, Mr. Gilbert held leadership positions at MF Electronics, BOC Group, and Pyle Corporation building his career in logistics, supply management, marketing and planning. Additionally, Mr. Gilbert is a Council of Supply Chain Management Professionals member and former Vice President of the New Jersey and New York Chapter of the American Society of Transportation and Logistics.
Mr. Gilbert holds a B.S. from the Krannert School of Management at Purdue University and an M.B.A. from the Stern School of Business at New York University.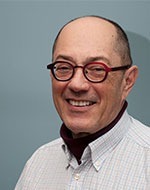 Avi Eden
Executive Advisor
Read More
Avi Eden is an Executive Consultant for Strategic Rail Finance. Avi specializes in corporate structure and operations, mergers & acquisitions, financing, and strategy with a specialty in international business development.
He has spent significant time in the People's Republic of China working with various governmental and private-sector companies including the development of a mine and a refinery for Tantalum, an element used in the manufacture of electronic components.
Previously as Executive Vice President and Vice Chairman of the Board of Vishay Intertechnology, Inc., Avi negotiated, structured, and led the teams that consummated more than $1.5 billion in transactions.
On the finance side Avi directed Vishay in the issuance of stock and notes with a face value also in excess of $1.5 billion. Before his years with Vishay, Avi was a Senior Associate with Montgomery, McCracken, Walker & Rhoads in Philadelphia, PA.
Avi got his BA from University of Cincinnati and his J.D. from Harvard Law School. He is on the board of the Delaware River Port Authority.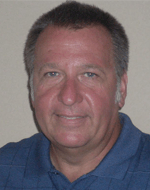 Read More
Ken Foxx is a Senior Consultant at Strategic Rail Finance with 44 years of railway experience and expertise in locomotive manufacturing, technology and repair, financial administration, operations development, and strategic planning. He has advised on rail operations throughout the world on industrial services, business process management, and end-product improvements.
Mr. Foxx's independent consulting has followed an impressive 30-year career with General Motors Electro-Motive Division from 1974 to 2004. He started as a student at GM's High Potential Employee Cooperative Education Program where he was first introduced to locomotive systems, product design and manufacturing. From there he was promoted seven times, developing many successful business lines, including $21 million in annual locomotive overhaul business with the Santa Fe Railroad and bringing in $100 million in annual sales as a liaison between EMD and BNSF, Kansas City Southern, and Union Pacific. In his later years with the company, Mr. Foxx managed the return of EMD's $50 million remanufacturing service operation to profitability and served as EMD's Fleet Manager for the SD90MAC locomotives operated on the Union Pacific Railroad.
He retired from GM as the Managing Director of Global Warranty in 2004 with experience in all aspects of new locomotive manufacturing, rebuild, maintenance, repair, customer support, commercial sales, leasing, warranty, reliability, design, and domestic and international program management.
Mr. Foxx earned his BSME from the University of Illinois and his MBA from Northwestern and the GM Institute. Mr. Foxx is a member of the Benton City Arkansas Planning Commission, a community development and athletics mentor, a NCAA baseball umpire and a Six Sigma Black Belt. He is also involved in animal rescue and care, and is currently learning Spanish.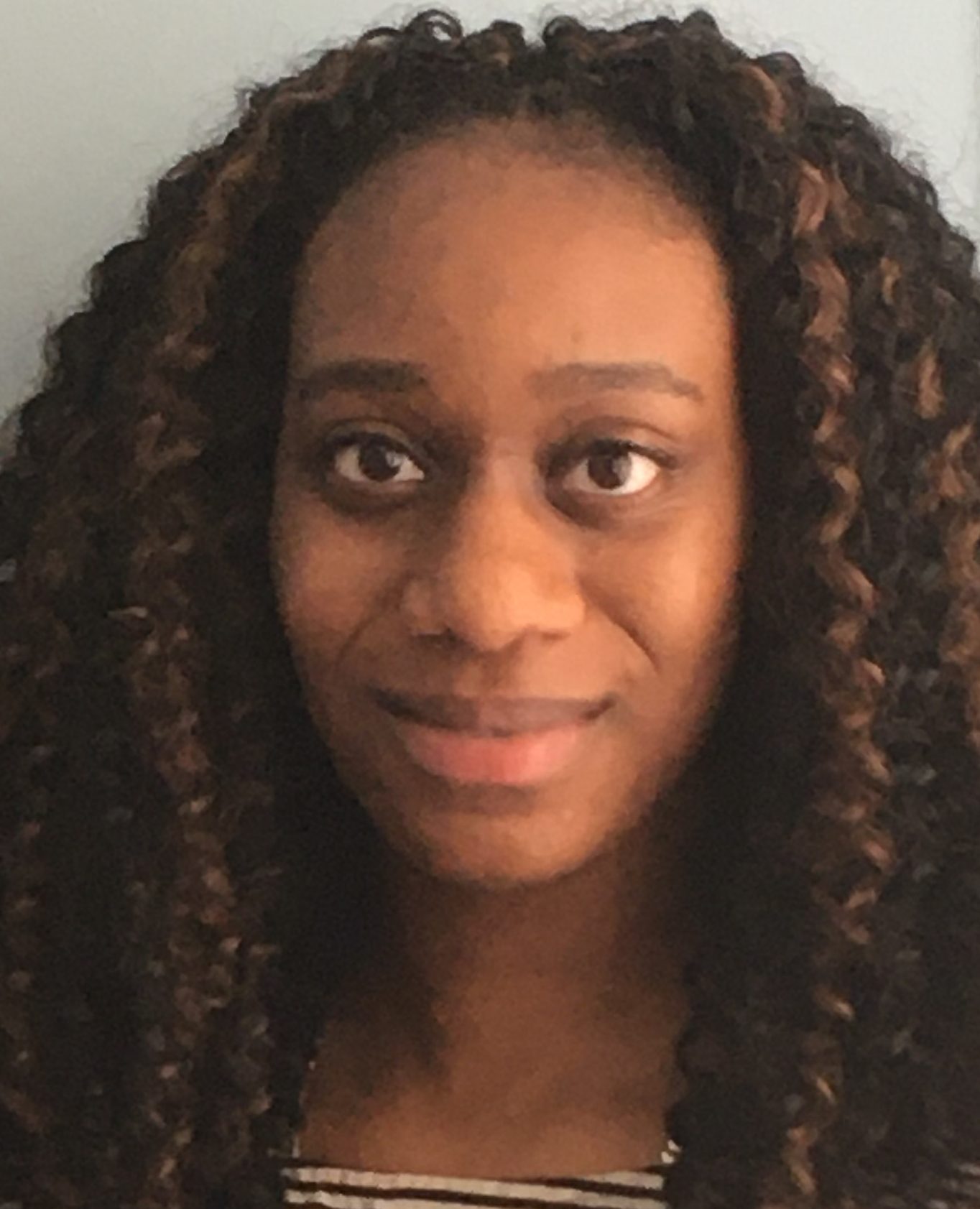 Daneen Small
Transportation and Financial Analyst
Read More
Daneen Small is a Transportation and Financial Analyst at Strategic Rail Finance where she prepares detailed financial analysis, valuation, and business modeling. She also assists SRF's affiliate, Strategic Rail Industrial Services, in acquisition due diligence.
She is a graduate of Temple University's Fox School of Business in Philadelphia, PA with a Master of Science in Financial Analysis and Quantitative Risk Management. While earning her Master's degree, Daneen worked as a research analyst with Berkadia Commercial Mortgage LLC. Daneen also holds a Bachelor of Science in Economics, Applied Mathematics and Statistics from Stony Brook University.